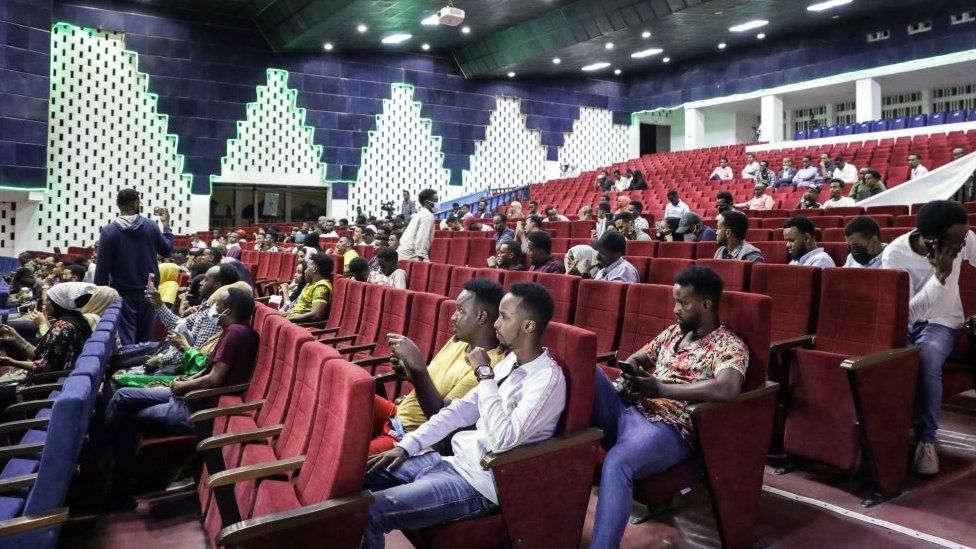 Somalia has hosted its first public film-screening in 30 years
Two short films by Somali director Ibrahim CM were shown at the National Theatre in the capital Mogadishu, where heavy security was in place.
The theatre has been a suicide bomb target and a base for warlords.
Theatre director Abdikadir Abdi Yusuf said it was a "historic night for the Somali people".
"It shows how hopes have been revived… after so many years of challenges," he told the AFP news agency.
"It's a platform that provides an opportunity to… Somali songwriters, storytellers, movie directors and actors to present their talent openly," he added.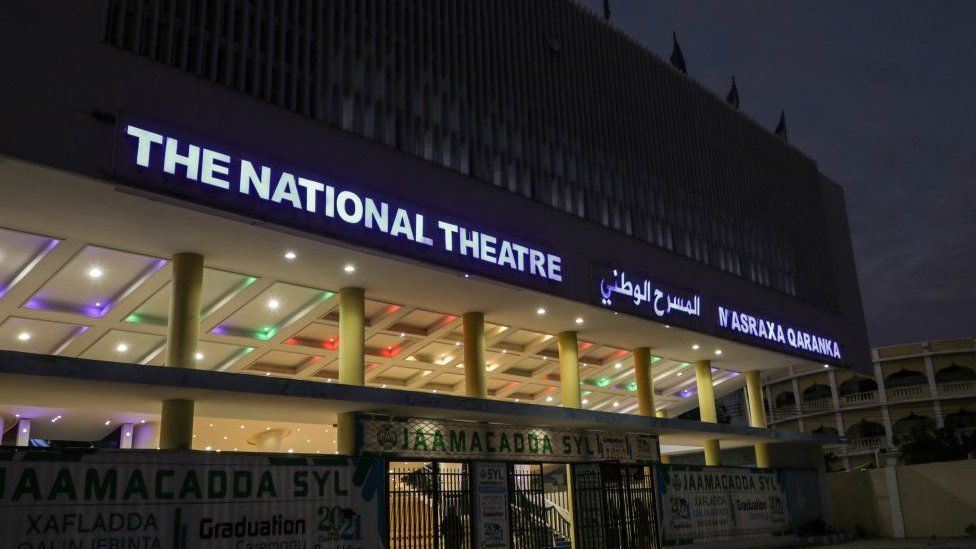 Filmgoers paid $10 (£7) to watch the two films, Hoos and Date from Hell.
"I used to watch concerts, dramas, pop shows, folk dances and movies in the national theatre during the good old days," one attendee, Osman Yusuf Osman, told AFP.
"It makes me feel bad when I see Mogadishu lacking the nightlife it once had. But this is a good start."
The theatre was built by Chinese engineers as a gift from China's leader Mao Zedong in 1967. It was seen as an important driver for Somalia's cultural development in the 1970s and 80s.
It closed in 1991 at the start of the civil war, and was used as a base for warlords fighting over the capital. The theatre fell into disrepair as a result.